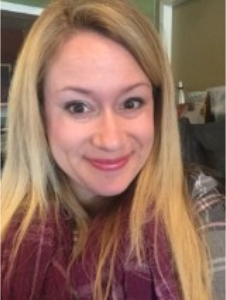 Hello! My Name is Celina Young. I am one of the Owners of the Lacombe School Age Program. I became part of the team in September 2013 to assist in morning drop offs. I took a year off from the Program to welcome in our newest family member Audrey (maternity leave with my second daughter). Kerry and Ashley approached me in spring 2015 to join the partnership. Of course I was excited to join in and signed on May 1st, 2015.
I live in Lacombe with my husband James, and daughters Emily and Audrey. We love Lacombe, and are happy to be raising our girls in such a great community.
I was born and raised in Kelowna BC. I came to Alberta in 2001 and took my Early Childhood Education Diploma at Red Deer College. That makes me a Child Development Supervisor (Level 3).
My interest includes reading, knitting, baking/cooking, quilting, and my children.. and shopping!
Thank you for the privilege of getting to know you and your family. I look forward to spending time with your child(ren), and building a relationship with them.
My phone # is 403 896-8271