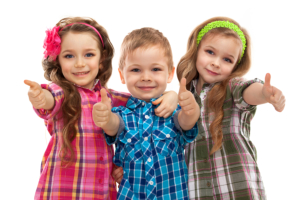 Lacombe School Age Program provides more than what's best for your child. We offer a quality learning environment that eagerly encourages kids to participate and grow on their entire experience with us. We stimulate, facilitate and develop your child's love of learning, strengthen his skills and talents, and encourage pro-social skills.
Our Mission Statement
We endeavor to create an environment that is rich in experience, which challenges the whole child and supports each and every family.
Through our comprehensive curriculum, we strategically design their daily programs and activities where they are ensured of developing holistically as they enjoy learning and exploring new things. We cover the essential early childhood learning requirements in the areas of:
Communication and Early Language Skills
Motor Skills Development (Fine and Gross)
Emotional Development
Executive Function, Task Completion and Focus
Vocal Expression
Cognitive Development
Socialization Skills
Our learning facility promotes safe and loving ambiance to supplement a good home. Everyone is encouraged, loved, and respected equally beyond any differences. Our non-discrimination policy states:
Lacombe School Age Program prohibits discrepancy, does not exclude, discriminate or deny benefits to any eligible child, client, customer or employee on the grounds of race, national origin, gender, sexual orientation, color, religion, or disability.